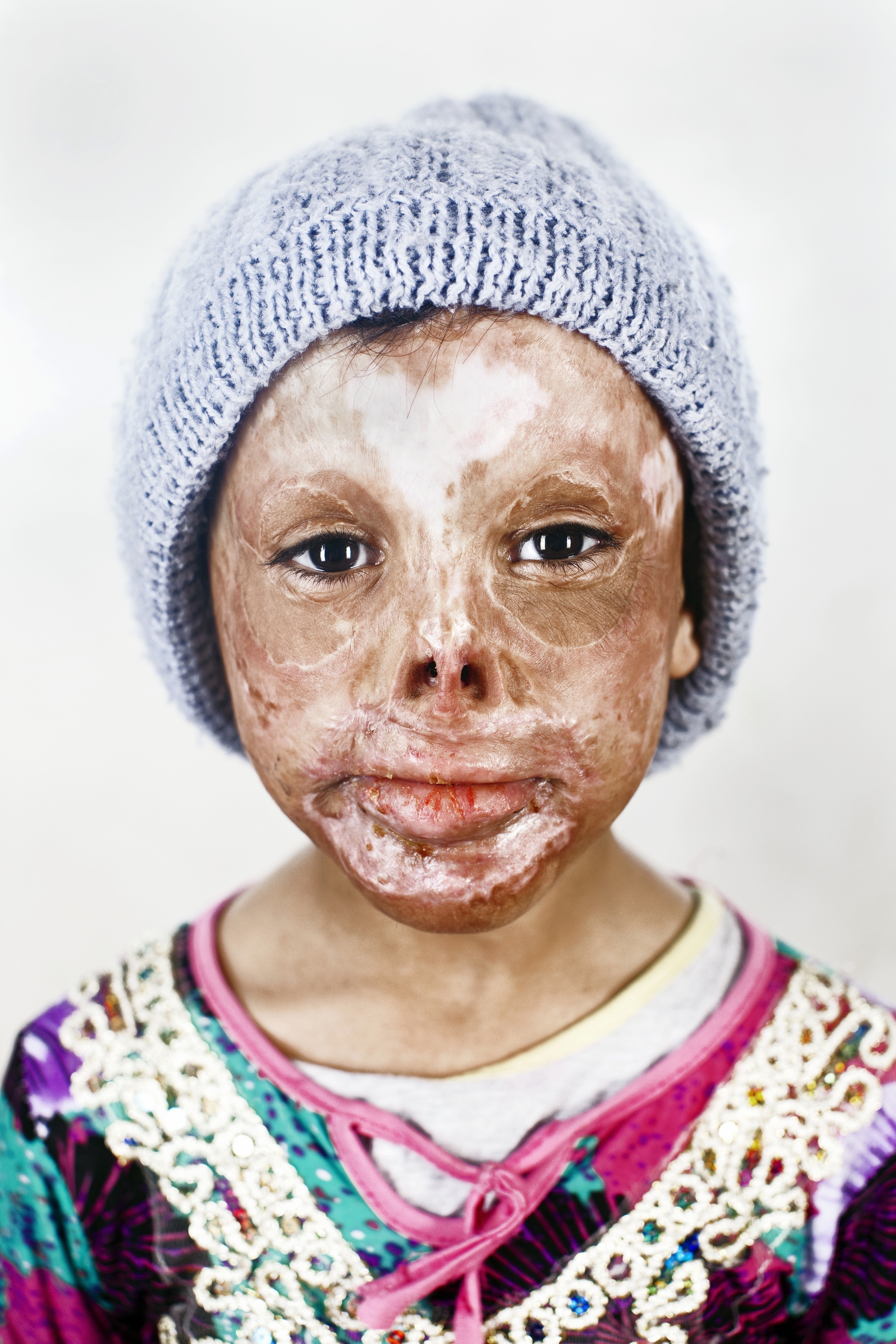 Saja Kheir Allah is six years old. She was sleeping in her home when an explosion set it on fire. She has spent two years in Amman with her father. Saja's mother, two brothers and two sisters are back in Iraq. She does not know when she will go back to see them.
Ali Haider was born in Dikhar. He is 29 years old. Mr Haider was in Baghdad walking home from work when a bombexploded in the street and left him permanently disabled from the waist down. He has been in Amman for two months and has three children in Iraq that are being taken care of by his wife.
Ahmad Khalifa Mohammed is 13 years old. He is from Diyala and has been in Amman for six months. A car full of explosives rammed into his home. His family was uninjured. He was the sole victim.
Leila Dayer Hassan is 69 years old and from Baghdad, Iraq. She has been in Amman for 5 years. An American missile hit her home, killing her husband, son and daughter. Her eldest daughter survived the attack and lives in Baghdad with her uncle. He does not allow Leila to see her only surviving child. "My life is ruined, George Bush and the U.S. Army took everything".
Sajida Mohammed is 11 years old and originally from Fallujah, in Anbar province. A bomb hit her arm and then exploded in her face while she was playing football in the street.
Umar Qasim, 14, is from Diyala. He has been in Amman for three months. Umar was playing in the road when an explosion caused the telephone poles around him to fall down. The wires attached to the poles almost completely severed his arms. He has lost the majority of his lower arms.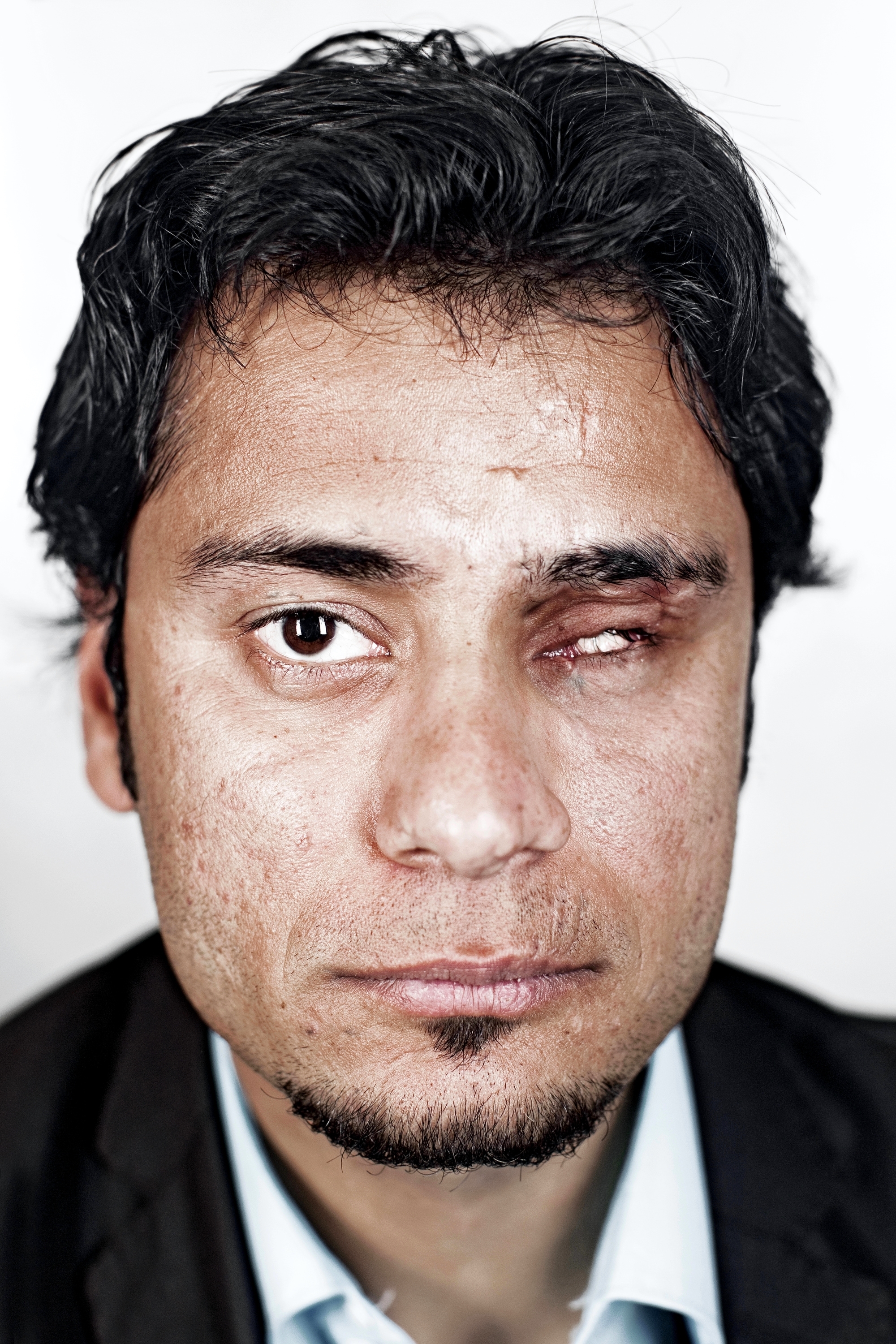 Riyadh Mahdi is 25 years old. He is originally from Fallujah. He was a policeman, working at a checkpoint when he was injured. His flashlight had been duplicated and militants hid a bomb inside the double. When he turned on the light it exploded in his left hand. His hand and forearm were blown off and he was blinded in his left eye.
Haider Fathdel was born in Najaf. He is 31 years old and has been in Amman for two and a half years, He was walking to work when an IED exploded near him. He lost one leg and is now in a wheel chair. Doctors are hoping they can save his other leg.
Ahmed Khatan is 12 years old and originally from Baghdad. He has been in Amman for 2 months. An American helicopter fired a missile into his home. He was severely injured in his left arm.
Information is being withheld at the request of the subject. Please contact me directly for further details if necessary.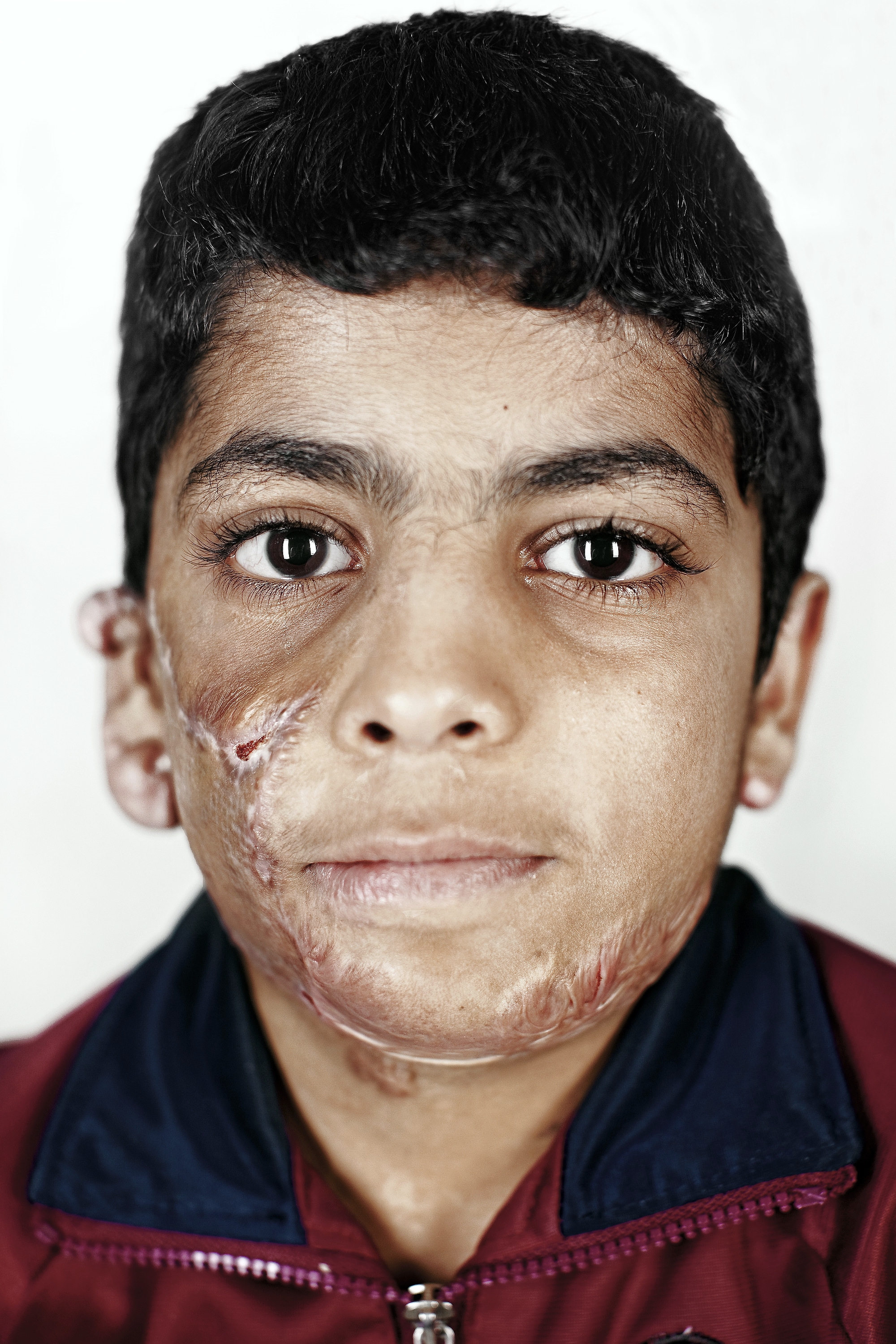 Hussein Talib, from Mosul, is nine years old. He has been in Amman for a year and three months. A bomb went off when he was inside his home, killing his mother and leaving him with severe wounds.